TCN's 2016 Policy Recommendations Now Available!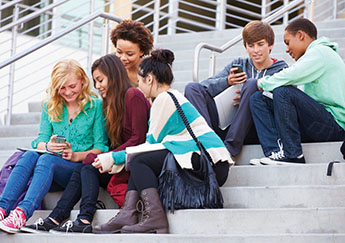 The Executive Leadership Committee of the Tobacco Control Network (TCN) is pleased to release the
2016 TCN Policy Recommendations
document. The policy recommendations reflect our network's priorities and declare a vision and direction for those policy and system changes which the TCN membership believe are most important to reducing and eliminating the health issues caused by tobacco use and secondhand smoke exposure.
Building on the previous policy document, the 2016 TCN Policy Recommendations aim to prepare the TCN membership to meet the evolving demands of the tobacco control landscape. It is our hope that the 2016 TCN Policy Recommendations will be used to help shape effective tobacco control programs. State and territorial tobacco control programs found the 2012 version helpful in providing program direction, completing readiness assessments, developing their five-year National State-Based Tobacco Control workplans, and educating their state's leadership about evidence-based tobacco control work.
* * *
Preventing and reducing harms related to tobacco use through idea sharing across U.S. state and territorial health agencies.

The mission of the Tobacco Control Network (TCN) is to improve the public's health by providing education and state-based expertise to tobacco prevention and control at the state and national levels. Through the network's wide representation and information exchange resources, our members have access to a wealth of expertise and experience from across the country. Browse our website to learn how the network serves as a catalyst for building relationships and collaboration, and to access resources to support effective tobacco control strategies in your area.

This website is a space for TCN members and partners to connect, collaborate, and learn from each other. State and territory tobacco control program staff and others who support state and territory tobacco control efforts are invited to take advantage of the many services the TCN offers.